Administrative Changes Announced as WT's Fall 2022 Semester Continues
Copy by Chip Chandler, 806-651-2124,
[email protected]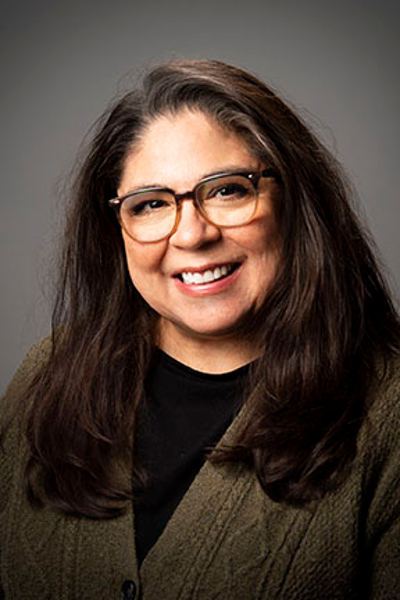 Dr. Lisa Garza
Dr. Betty Coneway
Dr. Laura Bell
Dr. Kristina Drumheller
Anne Medlock
Michelle Vinyard
CANYON, Texas — New academic leaders are in place in various areas of West Texas A&M University.
In the Terry B. Rogers College of Education and Social Sciences , Dean Eddie Henderson announced several administrative changes.
Dr. Lisa Garza, an associate professor of sociology, will serve as associate dean of the College.
Garza earned her bachelor's degree in psychology and master's degree in counseling from WT, and her Ph.D. in sociology from Texas Woman's University. She teaches numerous courses on social inequality and conducts research into the Chicano movement.
Dr. Betty Coneway, the Geneva Schaeffer Professor of Education and Social Sciences , will serve as the head of the Department of Education .
Coneway earned degrees from Saint Mary of the Plains College, WT and Texas Tech University. She holds teaching certifications as a generalist, a reading specialist and in English as a Second Language and elementary. She has published works in Journal of Applied Research on Children, Experiential Learning & Teaching in Higher Education, Texas Journal of Literacy Education, and the European Journal of Education Sciences, among others.
Dr. Laura Bell, associate professor of political science, will serve as head of both the Department of Political Science and Criminal Justice and the Department of Psychology, Sociology and Social Work .
Bell joined WT in 2016. She earned her bachelor's in political science and a master's of public administration from University of Texas at Tyler, and her Ph.D. in political science from the University of Texas at Dallas. She teaches courses in comparative politics, international law, American national government, American national security, Middle Eastern politics and terrorism.
In the Sybil B. Harrington College of Fine Arts and Humanities , two new leaders were named.
Dr. Kristina Drumheller now serves as associate dean for communication, art, theatre and dance, and Anne Medlock has been named head of the Department of Art, Theatre and Dance .
Drumheller, a professor of communication studies, joined the Department of Communication in 2006 and served as director of graduate studies in communication from 2007-2014. She was the department head for history from 2014 to 2020. She earned a bachelor's degree in public relations from Texas Tech University, a master's in communication from Texas State University, and a Ph.D. in communication from the University of Missouri–Columbia.
Medlock, professor of costume design, assumes the role following former department head Stephen Crandall's naming as the artistic director of the "Texas" outdoor musical .
Medlock has taught at WT since 2006 after earning her master of fine arts from Kent State University in 2006. She created WT's costume curriculum and teaches costume design, costume technology, stage makeup and introduction to theater courses.
Additionally, Michelle Vinyard has been named director of WT's Extended Studies program.
The academic program offers degree-credit and non-credit courses for furthering careers, skills and knowledge. It also encompasses WT camps and kids programs, and Where the Learning Continues , a college experience program for students with intellectual disabilities.
Vinyard succeeds Andrea Porter, who is pursuing a doctoral degree at Texas A&M University.
Vinyard, a WT alumna, joined the staff in 2013, first in Educational Services, then as coordinator of administrative services and student engagement in the Paul and Virginia Engler College of Business. She earned both her bachelor's and her MBA at WT.
Recruiting and retaining the best faculty and staff members is a key component of the University's long-range plan, WT 125: From the Panhandle to the World .
That plan is fueled by the historic, $125 million One West comprehensive fundraising campaign. To date, the five-year campaign — which publicly launched Sept. 23 — has raised about $110 million.